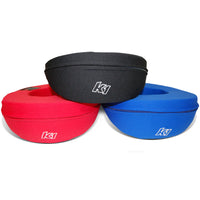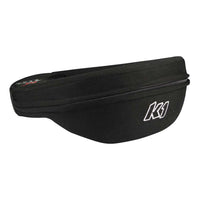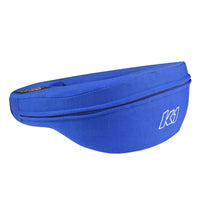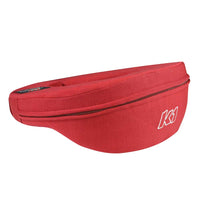 Adult Go Kart Neck Collar
If you race go-karts, then you need a karting neck collar. Whether you compete in local competition or at the national or international level, a neck brace can prevent severe injury in the event of an accident, and should be considered a crucial safety component. Any amount of bracing can prevent over-extension of the neck, and in turn, prevent breakage which can lead to paralysis or death. Knowing this, what are you waiting for? Take it from us, your life is worth far more than $35.
Put simply, if you race go-karts, you have no reason not to invest in a karting neck collar. Our K1 Race Gear neck brace can meet all of your needs at an affordable price, and it has been built with convenience and practicality in mind. Stop taking unnecessary risks; order one today.
Introducing Our K1 Karting Neck Collar
We have designed, developed, and manufactured our go-kart racing neck collar with driver comfort and driver safety in mind. Featuring an anatomically designed rear helmet support which provides both comfort and safety while driving, and a Velcro fastener for easy removal, our karting neck collars are effective, efficient, and convenient. As an added benefit, our neck braces are also machine-washable; simply undo the zipper for easy removal of the padding and wash your neck collar as needed.
Our K1 Race Gear neck braces provide a number of benefits, including:
Added protection for neck and collar bone
Helps prevent over-extension of the neck in accidents
Helps prevent over-compression of the neck in accidents
Comfortable padding for additional safety
Velcro fastening for ease of use
Machine-washable for ease of maintenance
What are you waiting for? If you have not yet purchased a karting neck collar whether you're new to competition or have to replace an existing one, do so now. In many racing leagues, neck braces are required safety equipment, and in those leagues that don't require them, we highly recommend them. After all, you wouldn't race a kart without your helmet why would you without a neck brace?
All of Your Karting Needs, Met in One Place
At K1 Race Gear, we take pride in meeting all of your needs in one place. If you race go-karts, we offer far more than neck collars. From helmets and race suits to kart chassis and accessories, we have what you're looking for. Let us help you prepare for your next season of competition. We carry only the highest quality products within the marketplace, and offer them at industry-low prices for your benefit. As racers ourselves, we understand how important a budget is when preparing for a racing season let us help you stay under budget.
Your neck brace probably saved my life yesterday at the Texas Lonestar Grand Prix!! My head hit a barrier but didn't move because the brace did its job perfectly! Thank you!!!!